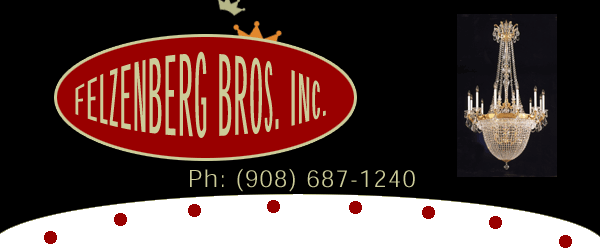 Welcome to Felzenberg Bros. Inc., Union, New Jersey's premier wholesale distributor of high quality lighting fixtures and electrical supplies! We have a wide variety of products to brighten any room in your house, and since we're wholesale, you won't find a better deal anywhere else! With over 90 years in the industry, the Felzenberg Bros. reputation is unmatched in quality!

See the following pages for more information or come visit us today!

We're open Monday through Saturday so come visit us today!
We look forward to working with you!